Spotlight - Research Fellowship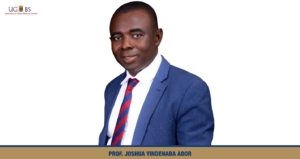 Professor Joshua Yindenaba Abor has been appointed as Afreximbank Research Fellow for one year, 2022/23. The one-year Research Fellowship awarded by the African Export-Import Bank (Afreximbank) provides Professor Abor the opportunity to undertake relevant research and contribute to the Bank's intellectual leadership in fulfillment of its mandate. Find out more>>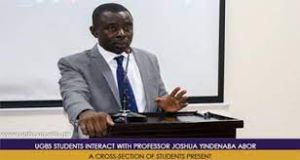 Professor Joshua Yindenaba Abor and his colleague Prof. Charles Koma Delali Adjasi, who are both Senior consultants at CSG, will be launching a book on "The Economics of Banking and Finance in Africa: Developments in Africa's Financial Systems." The book launch will be chaired by Prof. Ernest Aryeetey, former Vice-chancellor of the University of Ghana. In attendance is Mr Frank Adu, former CEO of Cal bank, who will be the special guest of honour. The book will be launched on 3oth November 2022 at Best Western Premier Hotel. The time for the book launch is 4:30 pm (GMT).
Corporate Support Group (CSG) was established in 2008 and it focuses on providing management, financial and economic consulting and advisory services to organisations with the mind of making them succeed with ease…
To become a leading brand that supports our clients to achieve fast pace growth.
Our vision is to see our clients succeed.
We hold our core values in the highest regard as they define how we work together with our clients and business partners. Our core values hinge on our drive to support our clients to be productive and successful and these include:
Our Consulting Competencies and Services
CSG provides a wide range of management, financial and economic consulting and advisory services and has expertise in management and economics including, banking, finance and the economy, health policy and management, strategic management and business transformation, human resource management strategy, marketing strategy, governance and leadership, risk management, insurance, pensions management, tax planning, economic policy, development policy and public policy. Our services include: